Testimonials
Clients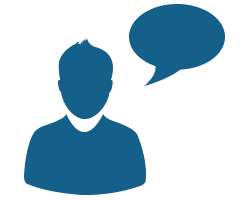 "Softlabs has been providing us with recruiting services for senior IT professionals to meet our US needs since 2014. The executives of Softlabs have produced outstanding results for us helping consistently exceed our staffing requirements. They have access to candidates who are not on online job boards and data bases. We are very pleased with their services and have signed up with Softlabs for RPO services.
- TV Ravi, SVP, 8K Miles Software Services Inc, USA
---
"We have benefited from the recruiting and staffing support that Softlabshas provided us for the past three years for our UAE technical staffing needs. Recently Softlabs helped us staff 12 mechanical engineers for an important client of ours. We have found their services to be of high quality and extremely reliable. We have signed a 5 year contract with Softlabs"
- Mahesh M, HR Manager, Hire Rightt HR Consultants, Dubai, UAE.
---
Candidates
"I was first referred to Softlabs by a co-workers whom I trust. I send them my CV for a H1 Visa opportunity in the US. In a few short months they arranged my interview with 2 US firms. Currently I am in the US and working for a fortune 500 client as a IT Consultant. "
-Deepak Agarwal, Software Engineer, California
---
"I was working for a major Indian software company and not looking for a change. So I was surprised that Softlabs found me thru some of my co-workers and offered to find me a better opportunity in the Unites States. I reluctantly agreed and that turned out to be the best decision I made in my life. I now earn a six figure salary and work for a major Wall Street bank."
- George Thomas, Software Engineer, New York
---